According to the Health Department the cumulative number of confirmed COVID-19 cases in South Africa is 65 736.
In a statement, Minister Dr Zweli Mkhize, a further 69 COVID-19 related deaths have been recorded. This brings the total national deaths to 1 423 with a mortality rate of 2,2%.
36 from Western Cape, 9 from the Eastern Cape, and 24 from Gauteng.
"We extend our condolences to the loved ones of the departed and thank the health care workers who treated the deceased," said Mkhize.
The recoveries to date are 36 850- this translates to a recovery rate of 56%. The Western Cape leads the recoveries at 26736, followed by the Eastern Cape (4559) and Gauteng (3075).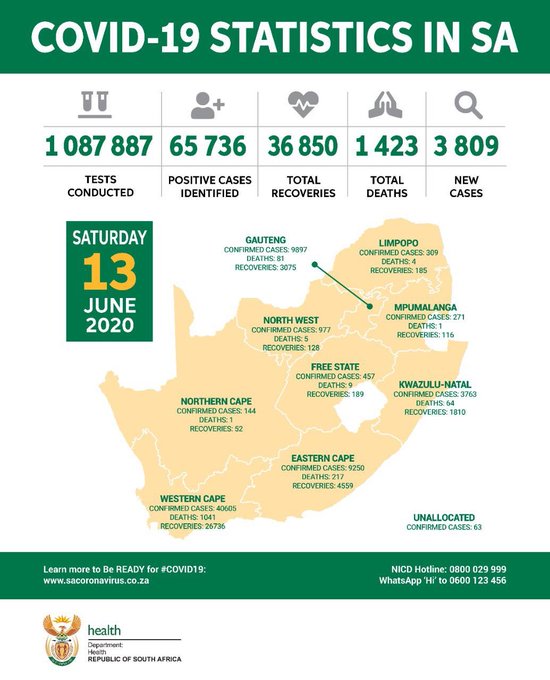 Testing Data

About 1 087 887 tests have been conducted cumulatively with a total of 27 462 new tests. The private sector leads new testing at a rate of 56,1%, but overall the public sector is 51%.