Trophy hunters and others who make a living selling hunting trips and accessories like to claim that they kill animals in the name of "conservation" or, patronizingly, to support "natives"—but hunting has nothing to do with respecting wildlife and everything to do with taking sadistic pleasure in needlessly taking life.
Following an undercover investigation, PETA Asia (People for the Ethical Treatment of Animals) has revealed President Cyril Ramaphosa's hidden connections and investments in the trophy hunting industry.
Footage has gone viral on social media that alleges the president's farm is quietly developing and expanding a trophy hunting property called Diepdrift—stocking it with animals from his own wildlife breeding operation, Phala Phala—and that he owns a 50% stake in Tsala Hunting Safaris.
In other words, far from "conserving" wildlife, wild animals are brought into this world specifically to be killed for trophies. PETA U.S. recorded conversations in which Ramaphosa's managers admitted that he shares equally in the profits from all hunts conducted through Tsala and spoke of the importance of concealing his involvement. One manager said, "We try to keep the president's name actually out of the hunting thing because … of all the greenies …. So he wanna spare himself this, how can I say, bad publicity and all of that."
Presidency and farm in denial
Game farm Phala-Phala Wildlife has responded saying that the allegations are 'patently false' and are refuted in full.  The game farm does admit that it is owned by President Ramaphosa.
In a statement, Phala-Phala has presented their version of facts as follows:
• Neither the President nor Phala Phala have a stake in the trophy hunting industry or in Tsala Hunting Safaris.
• Phala Phala is a privately-owned wildlife farm whose business is breeding game. Tsala are privately-owned hunting outfitters.
• Phala Phala has been in operation since 2010 and is run in accordance with the strictest conservation and wildlife management principles.
• Phala Phala's wildlife breeding and management activities comply with best ethical and lawful practice in the sector.
Neither Phala Phala nor President Ramaphosa is engaged in illegal or unethical activities in any form.
According to the Presidency, the following serves to clarify the nature of the relationship between Phala Phala and Tsala Hunting Safaris.
•    Phala Phala undertakes annual culls of game such as impala, buffalo, kudu and wildebeest to avoid carrying excess numbers.
•    Culling is an established wildlife management tool practiced around the globe, including in state-run conservation reserves.
•    Phala Phala entered into an agreement with Tsala Hunting Safaris to hunt the aforementioned game that would in any event have been culled.
However, that company conducts many of its hunts, and can arrange hunts of 42 different species, including the "Big Five": leopards, elephants, lions, rhinoceroses, and buffaloes.
According to PETA US, wild animals can wander out of an unfenced national park where they're protected and be shot as soon as they cross that invisible boundary.
Because of the allegations made about Tsala engaging in the hunting of threatened or protected species on other properties, Phala Phala has given notice to Tsala Safaris to terminate the hunting arrangement with them. 
"This decision is in line with Phala Phala's commitment to sound conservation principles, and its demonstrable compliance with ethical and lawful wildlife management standards," said the statement.
Diepdrift: hunters favourite spot
Trophy hunters pay thousands to shoot animals, including antelopes, baboons, buffaloes, giraffes, hippos, and zebras, through Tsala Hunting Safaris.
Earlier this year, a Dutch doctor and his wife slaughtered a buffalo, a bush pig, a kudu, and several impalas during a Diepdrift hunting safari. Hundreds of animals are also killed at Phala Phala by the property manager, and their flesh is sold as exotic game meat.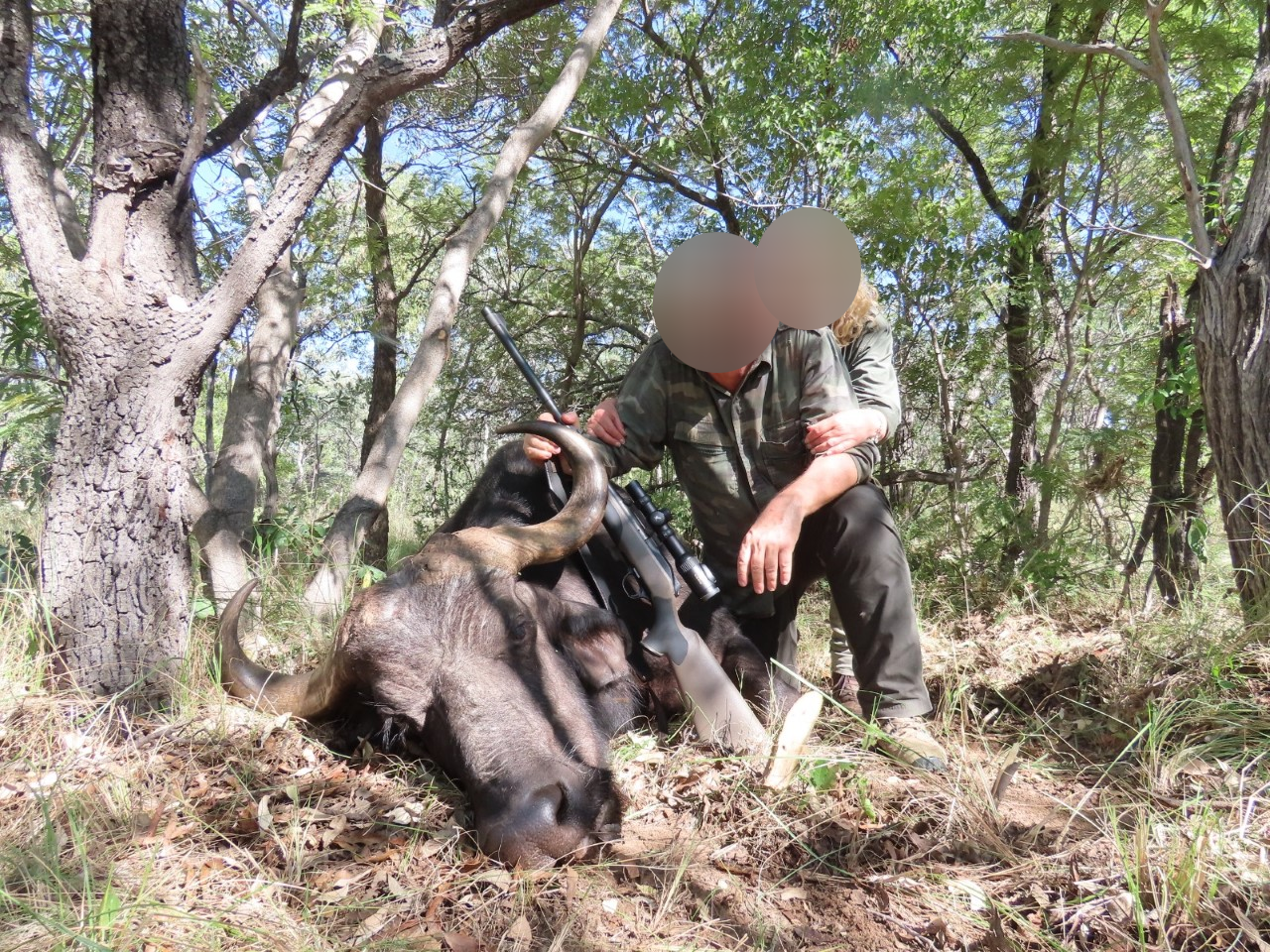 Second allegations of animal cruely against Ramaphosa
Phala Phala Wildlife notes that PETA US has previously made false allegations regarding the President's interest in racing pigeon breeding.
President Ramaphosa has been a pigeon breeder since the age of 16 and owned a flock of pigeons as a young man living in Soweto in the 1960s and '70s.
The President has been engaging with breeders in Soweto and the Western Cape about the development of the industry, as well as on the increased participation of young, black entrants in pigeon racing.
Pigeon racing has been practised since the 1800s and is a sport with a substantial global following.
That PETA US continues to use its platforms to disseminate false information regarding Phala Phala Wildlife and President Ramaphosa is wholly regrettable.